EU Framework Programme for Research and Innovation 2021-2027
Horizon Europe is the research and innovation framework programme running from 2021-2027. The first Horizon Europe Strategic Plan (2021-2024) is expected to be adopted in February 2021.
The first work programmes are expected to be published by April 2021. It is possible that the work programmes for the European Research Council (ERC) and European Innovation Council (EIC) will be published earlier. The first calls will open once the work programmes have been published.
Presentation outlining Horizon Europe in 23 languages.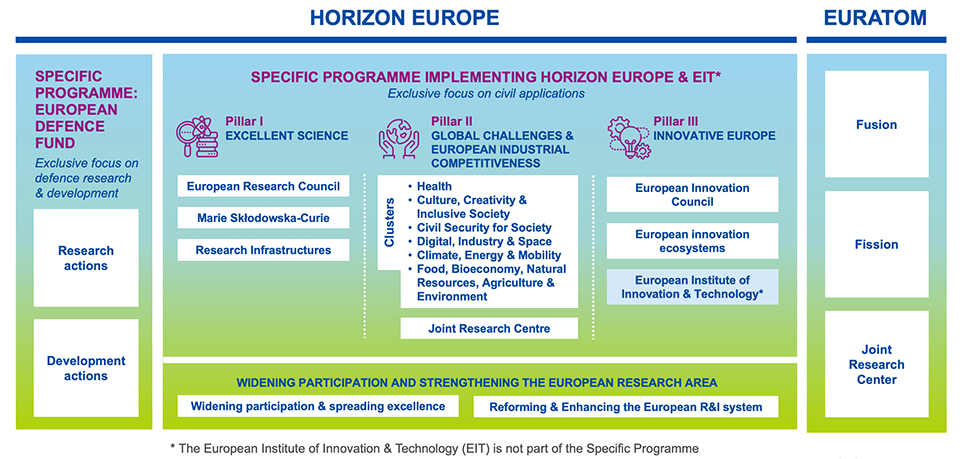 Everything you need to know and follow on Horizon Europe is HERE