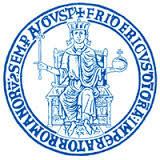 The Department of Biology at the University of Naples Federico II (UNINA) is pleased to invite applicants for its Masters Degree Course in Biology and Ecology of the Marine Environment and sustainable use of marine resources for the academic year 2017/2018.
The Master's Degree Course is open to students with a first-cycle degree in: Biology, Biological Sciences, Natural Sciences, Environmental Sciences, Geological Sciences.
Tuition fee for students coming from non-EU countries is 412 EUR plus regional tax 140 EUR per year.
Recipients of the scholarship will receive a sum of Euros 2.764,98 per semester (Euros 5.529,96 per year), to partially cover their stay in Naples (please note that local taxes are not included in this amount and tuition fees need to be paid separately).
Students are encouraged to explore their potential interests in "Biology and Ecology of the Marine Environment and Sustainable Use of Marine Resources" by sending an e-mail to Prof. Anna Di Cosmo dicosmo@unina.it
For more information on the course curriculum, please visit the UNINA dedicated webpage.
All details of the application and selection process, necessary documents and other particularities of the call can be found in the following PDF doc.

Application deadline: June 7th 2017 at 1.00 pm (Italian Time)